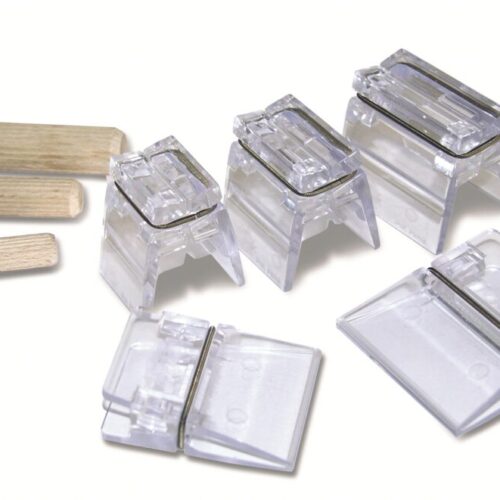 Marc Petitjean Magic Tool Set
$79.95
Marc Petitjean Magic Tool Set
The Magic Tool regular pack comes with wooden dowel pieces , table clips, spring clamps and full instructions.
The wooden dowels are used for wind­ing and cutting synthetic material such, Spectra Flash, Angel Hair  etc into smaller strands of exactly the same size.
Table clips can be used to secure and prepare various cock and hen feathers, dubbing  and synthetic materials ready for spinning.
Spring clamps are used to transfer the material from the table clips to a thread spinning loop
Instruction included  
Pack contains  :
3 table clips (28, 35 and 45 mm)

2 clamps ( 45, 55 mm)

3 wooden dowel pieces

User instructions