Cortland Australia Pro Shop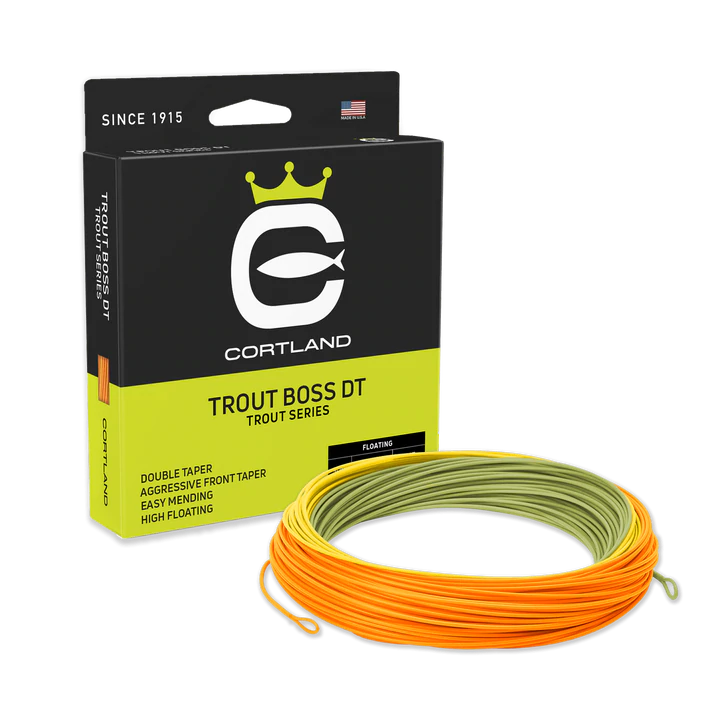 Cortland fly lines specialist online and instore.
For over 100 years Cortland Line has been designing and manufacturing the world's most innovative fly line and braided fishing line.
With passion and experience, we remain focused on one thing: fishing. Fishing has been and always will be what drives us to develop the most advanced lines offered today. Located in Cortland, NY – all of our lines are made in the USA. All of our lines share the latest in line technology – many technologies that Cortland itself pioneered for the industry. We hope to see you on the water. A fly line is a type of fishing line designed to provide the weight or mass needed to cast an artificial fly with a fly rod. The first fly lines were made of woven horsehair, which evolved into woven silk fibre lines over time. Synthetic materials gradually supplanted natural materials in the manufacturing of fly lines as plastics technology developed. The slickness, buoyancy, shape, and weight of today's fly lines are determined by an exterior synthetic layer that is placed over an internal core material that affects the line's strength and flexibility. The typical fly line is 90 feet (27 m) long although longer fly lines are manufactured. Fly lines have several characteristics which can be used to describe any given fly line.
100% AUSSIE OWNED SUPPLIER – FLYFINZ HAS YOU COVERED
SALTWATER FLY LINES | FLY RODS | FLY REELS | COMBO OUTFITS | FRESHWATER FLY LINES | LEADERS & TIPPETS | BACKING | CLOTHING| TYING MATERIALS | 
---