DOHIKU hooks are made from high carbon steel, which is hardened and tempered according to an exacting formula that makes a long life for them.
Of course, they are chemically sharpened.
DOHIKU are genuine customized hooks – not repacking or rebranded hooks.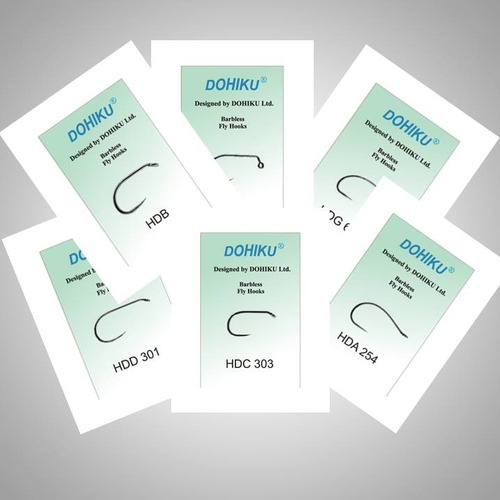 Why to order DOHIKU from FlyFinz?
+ Premium quality, competitive price, prompt delivery.
+ Any  large or small orders accepted.
+ FlyFinz maintains large inventories of all DOHIKU items.
The hooks have evolved since the original design and this development continues with much enthusiasm. The DOHIKU Barbless are guaranteed by the company DOHIKU company to be the original hook designs. Many companies what sell barbless hooks buy their hooks from the catalog and then rebranded them. That is not the DOHIKU way. These hooks are original! What sets DOHIKU hooks apart from the rest is that they have been exclusively designed by DOHIKU experts in Slovakia, tested by top fishermen. Of course also by normal fishermen. And then they are manufactured by DOHIKU selected globally famous factories.
Showing all 17 results