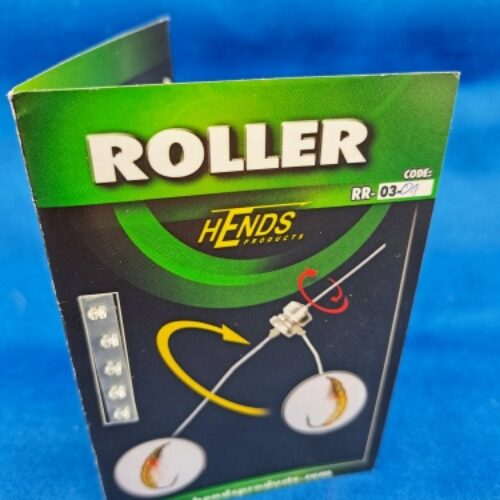 HENDS – Dropper Rollers
$7.95
—
Tippet / line Rollers from HENDS provide a convenient and practical method of suspending droppers off your main tippet.  The unique attachment assists in suspending the dropper fly away from the main leader / tippet.

They enable a quick interchange of the fly dropper with ready made fly droppers.

We recommend to use a thicker diameter mono or fluorocarbon dropper to the main line / tippet.

Rollers are clear coloured and very small  ( approx 4 mm ) however are very robust and strong.

The central hole thru the roller is 3.mm to suit standard monofilament  and fluorocarbon tippet.

Please see the additional pictures showing connection techniques and knots.

Happy to assist if this is not clear.

We believe you will be suitably impressed and these can be used for fresh and salt water fishing.