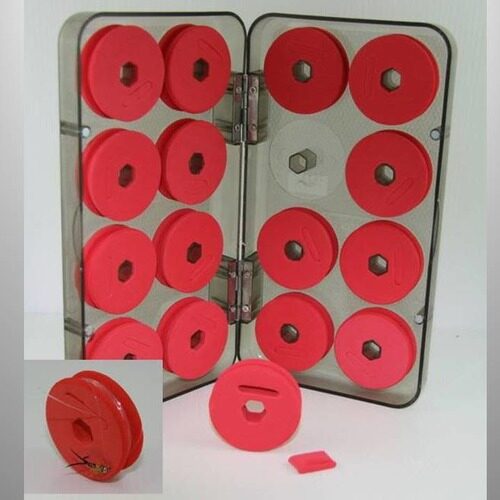 Leader Storage System
$31.95
Foam Leader spool with locking insert.
Handy leader storage for premade leaders and tippet set ups.
16 soft foam spools are easily mounted into individual posts in magnetic locking plastic case.
Great for use in boat or carry individual spools in your vest gear on a stream for quick change to particular leaders.
Individual spool diameters is  approx 40mm.
Plastic case measurements 200 x 105 x 35mm .
Foam locking insert ensures leaders are keep secure on the spool until required