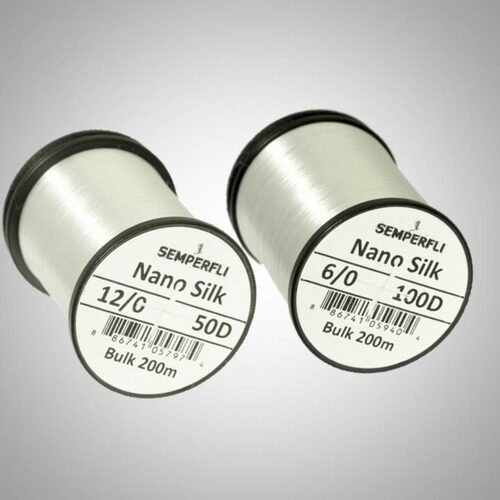 Semperfli Nano Silk 12/0 & 6/0 Bulk
$18.65
Regarded as the strongest flat tying thread by professional fly tyers worldwide it has been independently tested against many international brands and proven to be the strongest thread GSP (Gel Spun Polyethylene). It is virtually unbreakable and still can be split for use with dubbing twisters.
These are bulk spool sizes of 200 meters and available in limited colours and denier. Extensive range of colours and available in 18/0, 12/0 and 6/0 in 50 meter spools. (Refer separate listing)
As with all GSP threads, NANO Silk must be used with ceramic bobbin holder and as it is extremely strong, a craft blade is recommended to cut the NANO Silk to save your best scissors.
Additional information
| | |
| --- | --- |
| Semperfli Nano Silk 12/6 | 12/0 Black, 12/0 White, 6/0 White |