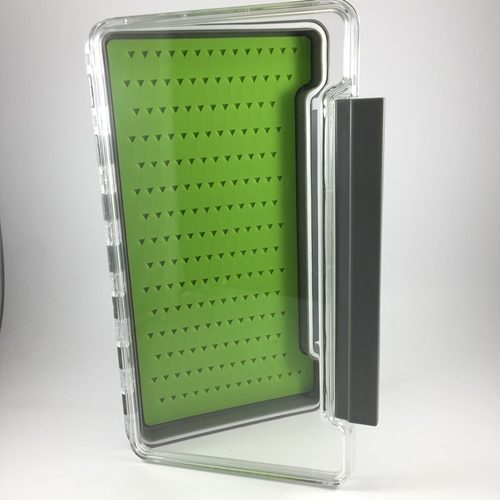 Silicon Streamer Insert Box
$32.50
Now available a single sided Streamer box suitable for larger flies.
25mm deep allows streamer style flies to comfortable sit in box without crushing.
Over measurements are  240 x 130 x 25mm.
As will other silicon fly boxes in our range, these have the rubberised water resistant seal and a metal pin hinge. A robust and very useful fly box.