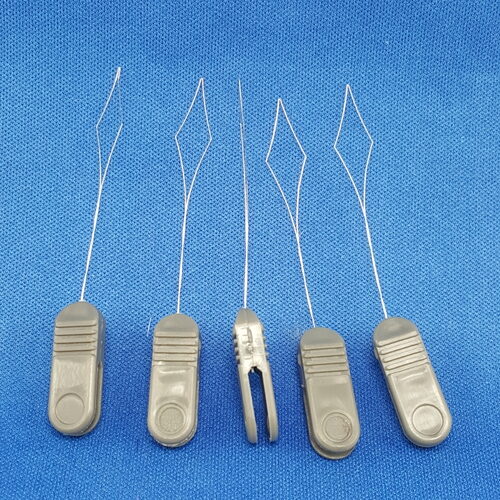 Threaders 5 pack – Flyfinz
$5.75
On stream tippet / hook threader pack. Got to be an essential tool for assisting threading tippet in to smaller hook eyes in fading light.
Simply thread the fine wire thru the eye of the hook
Push thru the eye to allow the fine wire to open up an create a large eye to thread the tippet into . Pull thru approx 6 inches of tippet and pull the thread back thru the eye of the hook.
Bingo!!!!   the hook eye  is threaded !!!!!. Pull the tag end out and the hook is ready to be tied on
TIP…. Before going fishing,  thread a few of your likely flies to the threader. More than one fly can be pre loaded and used as you require.