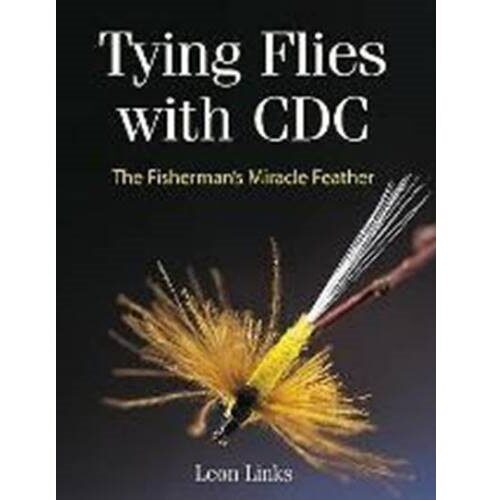 Tying Flies with CDC – Leon Links
$47.95
Tying Flies with CDC – The Fisherman's Miracle Feather" is soft covered book dedicated to CDC feathers, and how these feathers are so special and how should be used in the proper way for different types of flies. The book brings together the CDC patterns and tying techniques of creative, innovative fly tiers from around the world with details stories, including a preface by Marc Petitjean.
Learn to tie dry flies, emergers, and nymphs with water-resistant CDC from the first comprehensive and international book on the subject, a classic
Para-Emerger, Split-Winged Dun, Black Flying Ant, Mighty Midge, and Skater Caddis
Over 100 fly patterns by René Harrop, Marvin Nolte, Marc Petitjean, Tetsumi Himeno, Piet Weeda, Elie Beerten, and others
CDC (cul-de-canard) feathers have extraordinary water-resistant properties. They grow near the preen glands of ducks and their lightness and buoyancy makes them invaluable feathers for tying dry flies, emergers and nymphs.
1 in stock