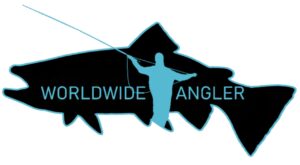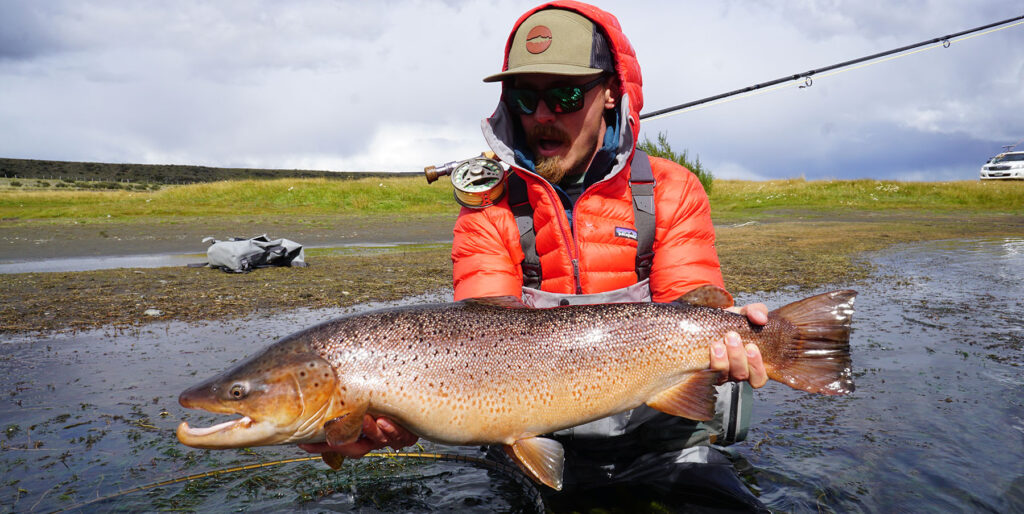 WWA has a Fly Fishing experience waiting for you.
Whether it's fishing in Argentina's Rocky Andes Ranges. Similarly the vast Patagonian plains for sea Run Trout.
Additionally Greenland's remote wilderness with gin clear water.
Therefore there is an abundance of Arctic Char. Chiefly due this remote wilderness with gin clear water
How about Mongolia for the famous Taimen in the land of the The Guides for Genghis Khan's Home waters.
Three hundred kilometres of protected river. Together with a drift boat and a fresh stretch of water to explore every day.
Right out your front door.
---
Hosted Fly Fishing Adventures in PNG
New Guinea Black Bass and Barramundi on the Fly or Lure only hours away staying aboard a Mothership.
Expect the unexpected and join us on A JOURNEY INTO THE LAST FRONTIER! Barramundi New Guinea
​Expect to catch
New Guinea Black Bass, Barramundi, Saratoga, Niugini Tiger Fish and Saw Fish.
​This largely unexplored area offers clients a rare opportunity to experience mind blowing fish Black Bass catches coupled with an amazing traditional New Guinea cultural experience.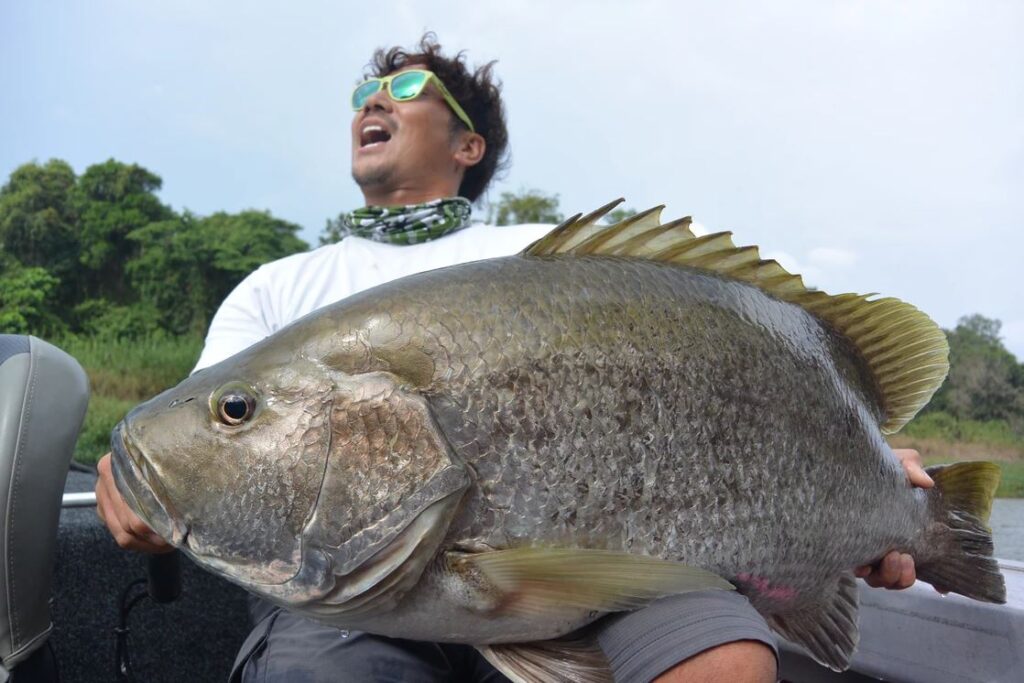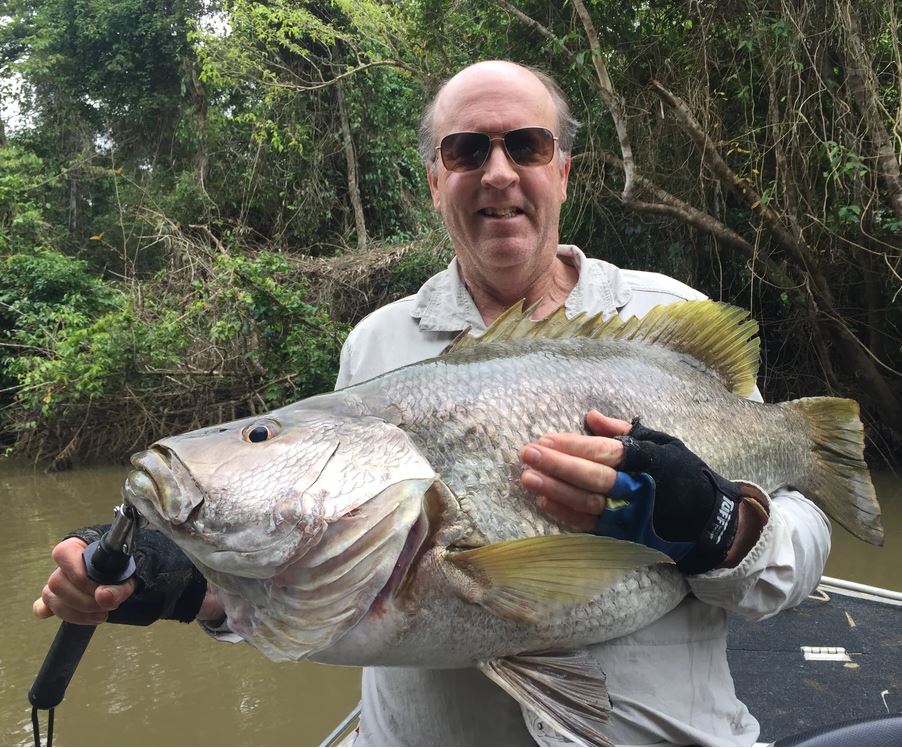 ---
WWA have scoured the globe in pursuit of the best fly-fishing spots. As a result you get the best of the best fishing. As well as great Guides. Not to mention excellent Lodges.
Not only Australia. But also New Zealand and the rest of the world.
If time constraints are an issue then New Zealand's South Island.
Firstly it's only a 3 hour flight .
Secondly it will get you to some of the worlds best Sight Fly Fishing for Trout.
---
Christmas Island Fly Fishing offers access to outstanding fly fishing for Bonefish.
Christmas Island is above all unquestionably the best Bone fishing destination.
For instance it is the most well-known international fly fishing for bonefish destination on the planet. However there are other species such as Trigger fish, Milkfish. In addition GT's and other Game fish.
With Giant Trevally, Triggerfish, Blue Fin Trevally and Milkfish found on the flats inside and beyond the lagoon on Christmas Island fly fishing has plenty to offer.
In conclusion Christmas Island has one of the best Bone and Trigger fish Fly Fishing fisheries available.
Therefore don't hesitate start panning you next Fly Fishing Adventure.
---
Some of our fly fishing destinations
PNG BLACK BASS | PNG BURRAMUNDI | CHRISTMAS ISLAND BONEFISH | NEW ZEALAND
MONGOLIA TAIMEN | GREENLAND ARCTIC CHAR | PATAGONIA SEA RUN TROUT
AFRICA TIGERFISH | ARGENTINA DORADO
There are a number of destinations to choose from.
Join us on some of the most spectacular angling adventures in the world.
To the most remote and exotic places in the world.
Form friendships with other anglers who have travelled and fished these destinations.
If we hadn't been there, we wouldn't recommend it or book it.
THE TIME HAS COME TO START PLANNING YOUR TRIP. GET MORE INFORMATION ON THESE AND OTHER EXCITING DESTINATIONS!
Standard rates start at NZ$850/day.
South Island | Rainbow – Brown Trout | Mataura River Lodge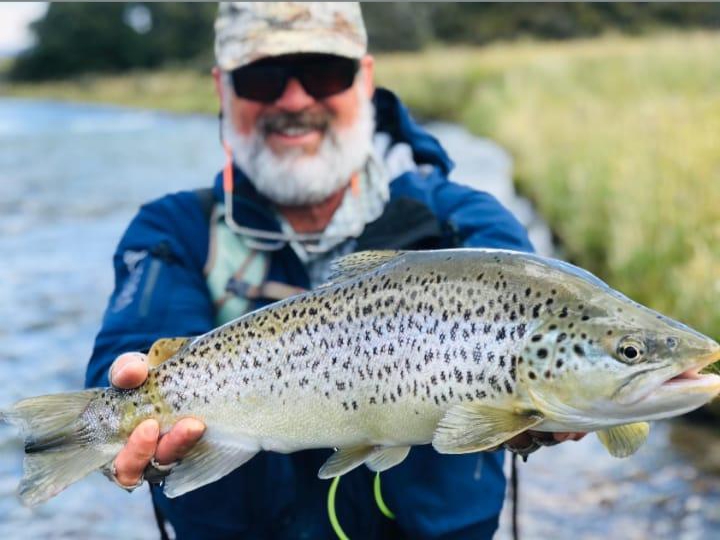 NEW ZEALAND FLY FISHING
SEASON DATES NOW OPEN – Don't miss out spots filling fast be the first for the season.