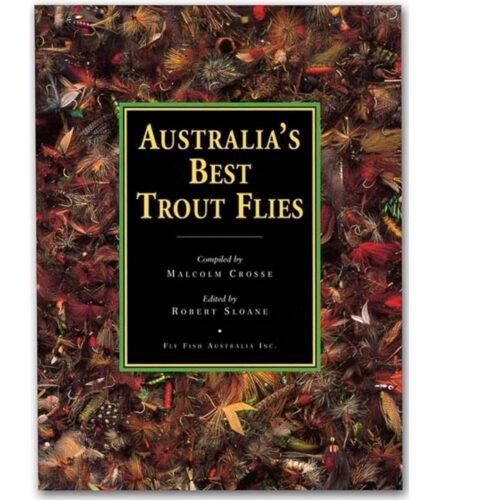 Australia's Best Trout Flies – 1997 Edition – Crosse & Sloane
$65.00
A rare find   – 1997 edtion BRAND NEW – Never opened.
Very Limited number available
First published in 1997 the Australia's Best Trout Flies details 168 trout fly patterns from 28 well known Australian fly fishers. Compiled by Malcolm Crosse and edited by Rob Sloane, with photography by David Roche
Contributing fly fishers include such well known anglers as Jim Allen, Kaj Busch, Mick Hall, Vern Barby, Rick Keam,  Rob Sloane and the late Noel Jetson, Peter Leuver and Mike Spry. A chapter is devoted to each contributor with some background information about the person and an explanation of why each of the flies was chosen as a favourite. Complete dressings are given of each fly. All 168 flies have been accurately photographed by David Roche and are reproduced in full colour.
A must have Australian Fly Fishing reference in your library
1 in stock