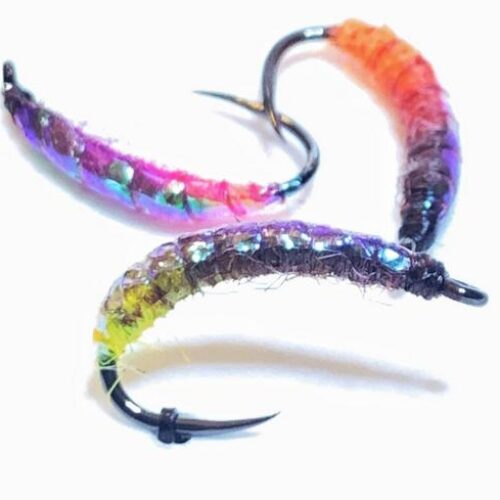 Bush Creek Fly Pack – RazzaMattaz
$19.95
Tied on Dohiku Barbless  hooks 
RazzaMattaz
This is my take of a more classic Polish/Czech style Bobesh. Synthetic body material allows for a slim profile     ( while still having some texture) , less trapped air to hold it up and the ability to play with markers for colour effects. These are weighted about the same as a 2.5  – 3mm tungsten beaded fly. 
Small UV hot spot on the tail
Try on the point with a longer French style leader under a dry or Euro style.
Keep your tippet as fine as possible.
6 Flies per presentation pack  : –
6 @ tied on  Dohiku Pupa size 10 , lead wire ( equal to a 2.5mm tungsten bead )