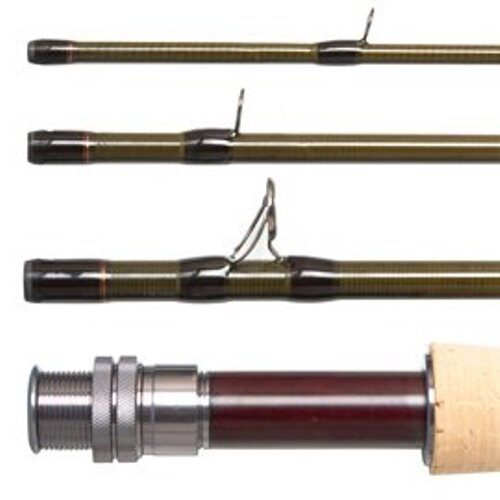 HENDS GPX Series – 8601/9601 AFTM 1   4 +1 Pieces
$495.00
The ultralight Hends GPX fly rod AFTM 1 is the perfect rod for ultra light dry fly and short line nymphing techniques in narrow rivers and streams.
The latest rod models from the Hends company have been developed in collaboration with multiple world and Europe champions. Their extensive experience and successes in the international arena has resulted in creation of the rod range.
The GPX AFTM 1 8'6'' ( 259cm) can be extended to 9'6' (289.6cm) by simply inserting the additional section supplied.
Hends provides a two-year  – original owner  – warranty against any defects in material or construction. Replacement sections are generally available  for purchase .
Contact us for details of our "try-before-you buy" programme.
Specifications / Detail:
Guides – one lined butt ring and single leg snake guides
Slim line AAA rated  half well cork handle
Rosewood reel seat with aluminium reel seat fittings and dual reel locking rings
Dull Metallic green finish
Alignment dots on all sections for ease of assembly
Cordura tube and suede pouch for rod sections.
Weight – 78 / 84 grams