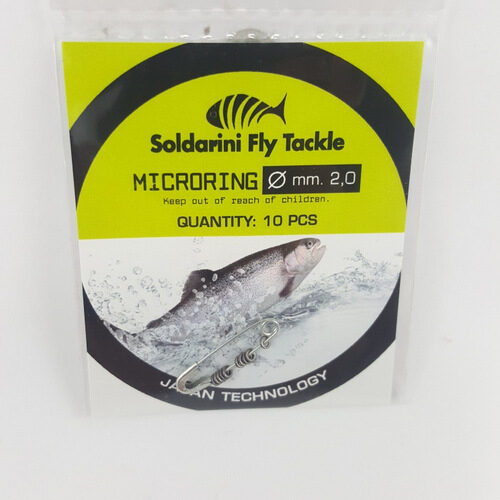 Micro Tippet Rings – Soldarini (10 Pieces)
$12.00
Tippet rings are tiny metal rings that are tied to the tippet end of your leader to introduce a tippet section, dropper or indicator  material.  The ring provides a junction point from your leader to tippet sections protecting the length of your leader system  Available in various sizes the rings are exceptionally small, light weight  and strong and are suitable for dry and nymph fishing.
Micro Tippet ring sizes typically refer to the inside measurement of the ring
Sizes available –  2.00mm .