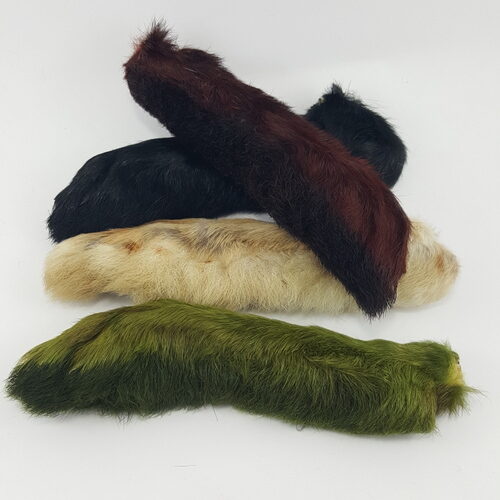 Patagonian Hares Feet – Veniard
$12.75
Patagonian Hare's Feet have waterproof qualities similar to that of CDC, a similar texture to Snowshoe Rabbit and has soft long dense fibres. This is an idea dubbing material by using the top portion of the feet. The fur closer to the toes is great for Parachute Posts, wings and even tails. You get one pair of feet per packet.
The harsh climate of Patagonia requires very long and coarse hair. Therefore, the fur of the Patagonian hare is an outstanding dubbing material for tying nymphs, wet and dry flies. Furthermore, due to its remarkable length, it can also be used for making dubbing loops that will definitely lead to superb results.
Regardless of the way you will use this material: This coarse and long fur will provide your flies with that certain something. Thus, these large Veniard Patagonian Hares Feet will fill your fly boxes with countless effective patterns!
Additional information
| | |
| --- | --- |
| Patagonian Hares Feet | Black, Brown, Med Olive, Natural |