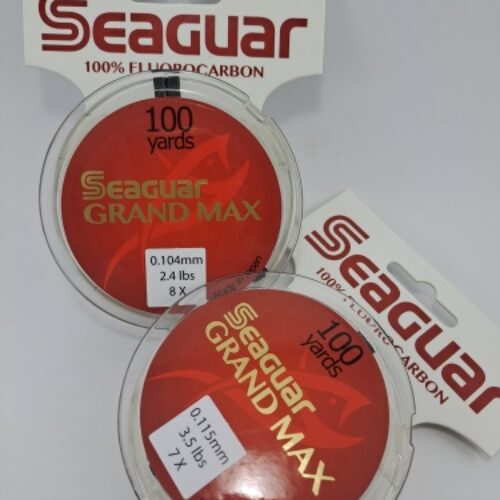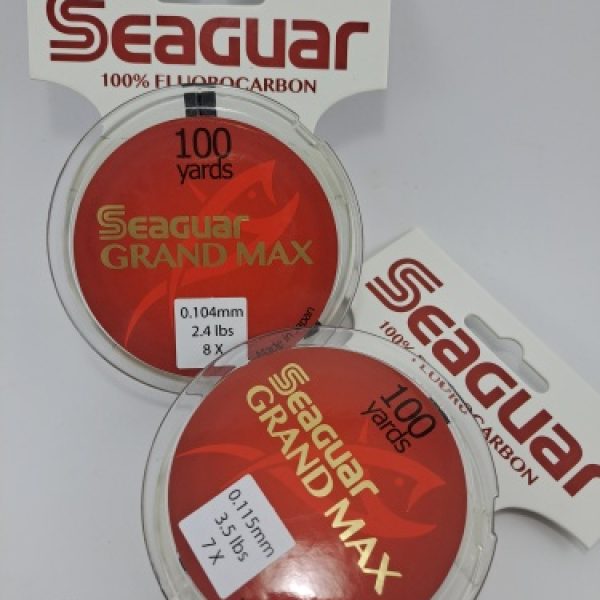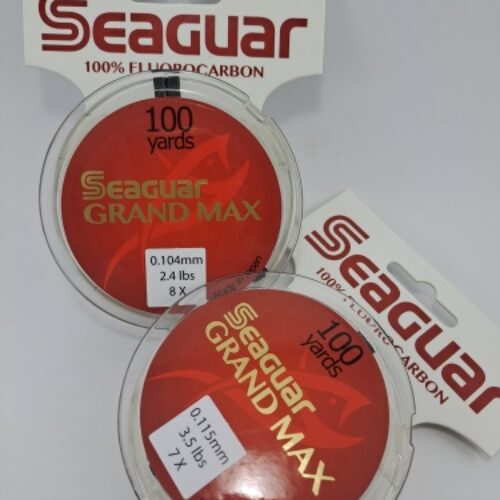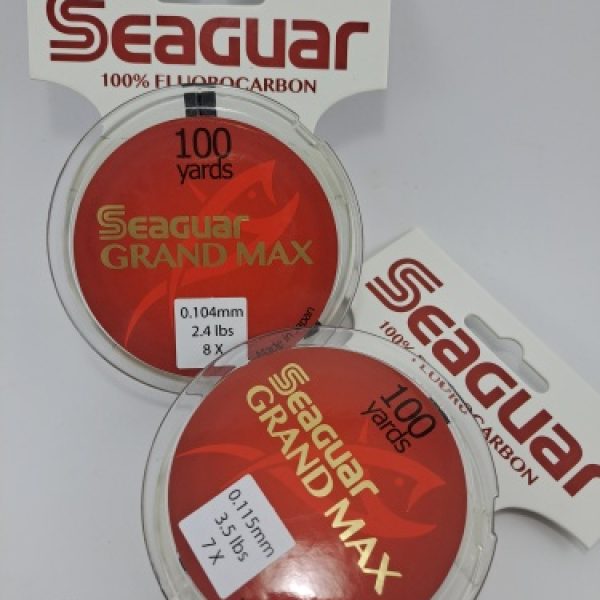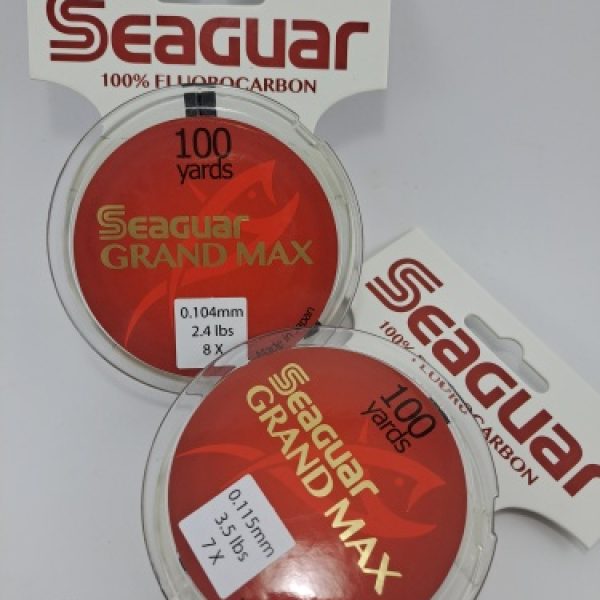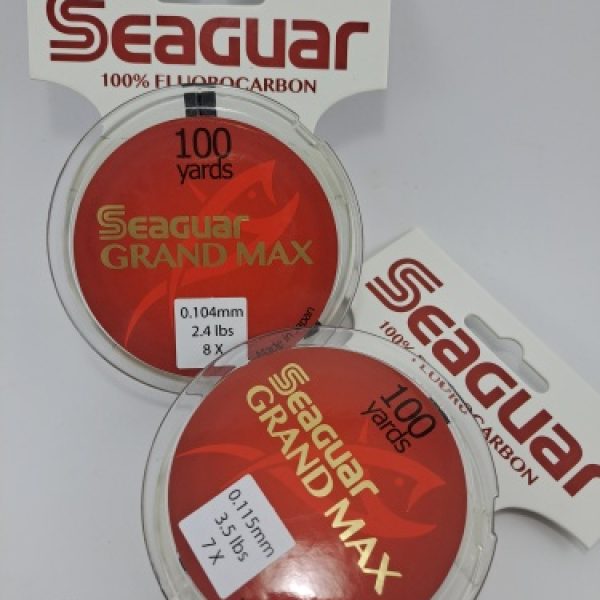 Riverge Grand Max Fluorocarbon
$18.80 – $39.50
2x – 8x  100 yard spools  – $39.50
8x  30 yard spools  – $18.50
***** NEW    100 yard spools now available in 7X and 8X  *****
Riverge Grand Max is a high-end fluorocarbon tippet material which claims to be the world's strongest. Made in Japan by Kureha who also produce other popular fluorocarbon lines including Riverge, Grand Max, Soft Plus, Ace Hard and Reel Soft.
Contact info@flyfinz.com for more information about the Seaguar range of materials and products.
Riverge Grand Max is a well-established product, having been on the market for nearly 20 years and it's earned a reputation as being one of the most reliable and effective premium fluorocarbons you can buy.
Size
Diameter
Break Strain
Spool Length

inch

mm

lb

kg

Yrds

Metre

2x

0.009

0.240

12.5

5.67

100

91

3x

0.008

0.210

9.5

4.31

100

91

4x

0.007

0.185

7.5

3.4

100

91

5x

0.006

0.160

6

2.72

100

91

6x

0.005

0.140

4.75

2.15

100

91

7x

0.004

0.115

3.5

1.59

 100

 91

8x

0.004

0.104

2.4

1.09

30 & 100

27 & 91
Additional information
| | |
| --- | --- |
| Leader Strength | 7X 100yrds, 7X 30 yrds, 8X 100yrds, 8X 30 yrds, 2X, 3X, 4X, 5X, 6X |