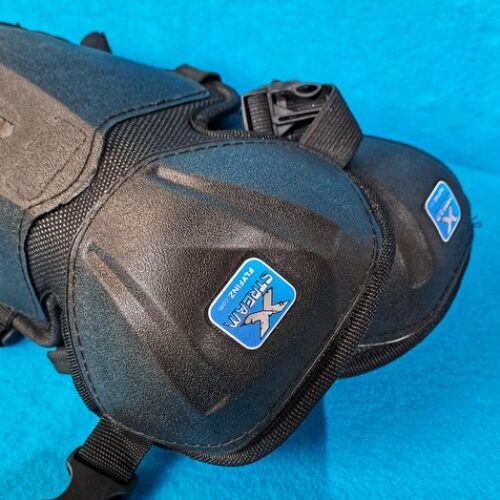 Wader Knee & Shin Pads – XStream Fishing Co.
$54.95
New from XStream Fishing Co.  Light weight padded knee , shin and ankle guards

Protect your waders from direct contact with river rocks and grasses whilst stalking or kneeing to attend to gear or release fish.
Comfortable and easily secured with elastic straps and clips including one clip behind the knee area. 
Soft cushioned interior and solid contoured exterior front panels provide excellent protection for your waders and a little more protection on your front lower leg against snake attacks.
Weighing approx 385 grams.
 One size only  – approx 46 cm

10 in stock
SKU:

XStream Shin Knee Guards