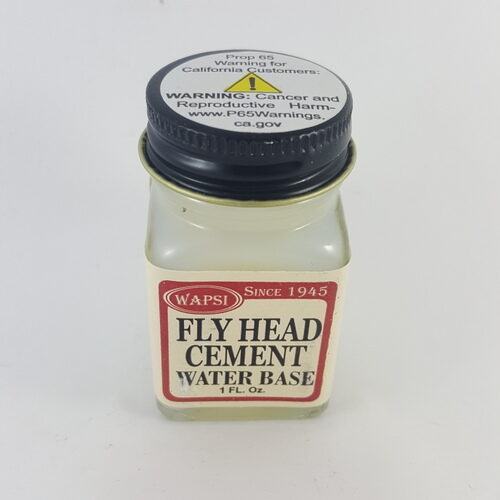 Wapsi Water Based Head Cement
$14.95 – $24.90
Waspi Water Based head cement has been a proven product for many years. A  versatile tying cement for most  fly tying materials including foam, synthetic materials , rubber legs which can be affected by solvent based head cements.
Quick drying odourless and non –flammable and drys clear ( no yellowing)  in minutes. Additional coats can be added to produce a glossy finish. Best left overnight to ensure fully dry and totally water proofed.
Can be thinned by adding a small amount of water.
Consider the Cement Applicator bottle which is a perfect companion to the Wapsi Water Based head cement. Purchase separately or as a Head Cement and Applicator package  – see options below.
Additional information
| | |
| --- | --- |
| Head Cement | 1 Fl Oz |
| Applicator Bottle | No, Yes |