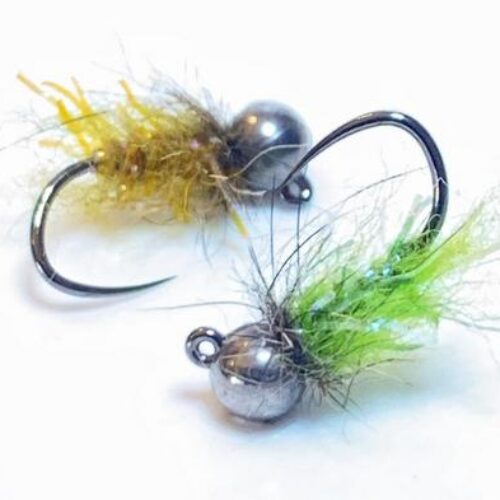 Bush Creek Fly Pack – Fuzzled Bug
$19.95
Tied on Dohiku Barbless  hooks 
The Fuzzled Bug

This is a bit of an ode to Murray Wilson. Murray developed a technique of dubbing directly to chenille and then brushing it out to give a fly transparency. The Fuzzle Bug takes this technique into a weighted nymph fly.
Two sized beads in this pack   – a 3.5mm and 3.3m tungsten.
Keep your tippet as fine as possible.
6 Flies per presentation pack  : –
6 @ tied on  Dohiku Jig Size 14  – 3.5mm Tungsten Bead