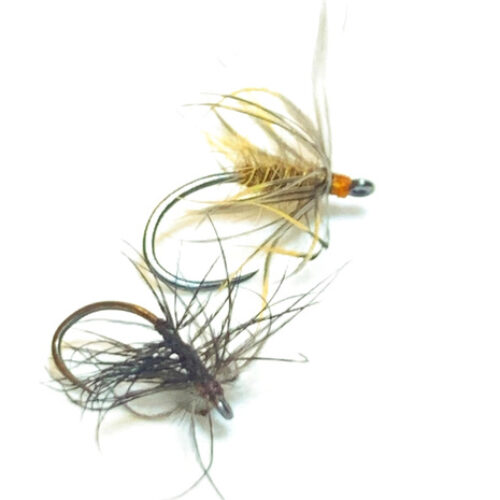 Bush Creek Fly Pack – WC Stewart Black Spider & Hare Lug and Plover
$19.95
Tied on Dohiku Barbless  hooks 
WC Stewart Black Spider
The original Spider as described by WC Stewart in "The Practical Angler" circa 1857.  Great for Midges and small emergers.
Hares Lug and Plover
A pattern over 200 years old.  Still works great as a general pattern that can represent an emerger or a nymph.  Good when Mayfly or Caddis are about.
Fish the flies as a single fly, or a second on the dropper, upstream with short drifts as you would a dry fly.  Don't use any floatant; just let the flies sit in or just below the surface.
6 Flies per presentation pack  : –
3 @ WC Stewart Black Spider  – Dohiku 645 size 14
3 @ Hare's Lug and Plover – Dohiku  645  size 14.