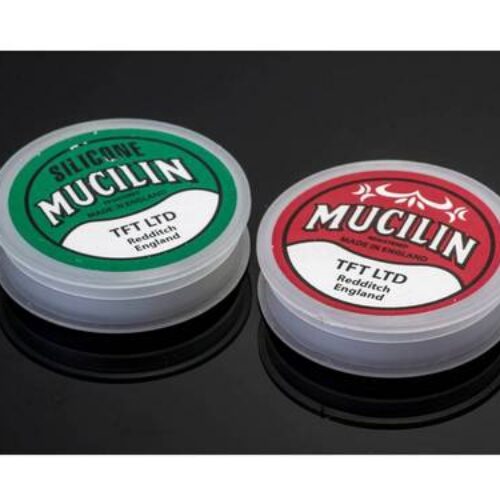 MUCILIN – Fly and Tippet  Floatant
$9.95
The Thomas Fishing Tackle Ltd ( TFT ) Mucilin fly and tippet floatant  has been available for many years and is still regarded by many as the benchmark in floatant  solid paste non-animal fat line dressing.
Mucilin is denser than most other formulas, which makes applying it easier to apply to your fly or tippet/ leader.
Easily applied with the soft pad conveniently stored in the lid of the metal container  or applied with fingers…..Apply with soft cloth or fingers, wiping off excess
The difference between the two is that Mucilin Green has Silicone added to the mix to further improve the line's floating abilities. Not suitable for silk fly lines but great for modern plastic lines.