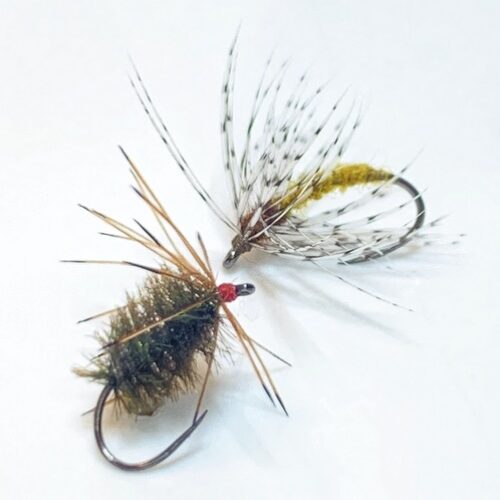 Bush Creek Fly Pack – Bracken Clock & Silk on Silk with Partridge
$19.95
Tied on Dohiku Barbless  hooks 
Bracken Clock
Another very old pattern, the Bracken Clock shares a heritage with the Coch-y-Bonddu. "Clock" is a name given to beetles, which this fly is a great summer representation.
Silk on Silk with Partridge.
Silk gives translucency. The palmered hackle gives the fly some substance while also allowing the hackle to move freely. A good general pattern for emerging insects
Fish the flies as a single fly, or on a dropper upstream with short drifts as you would a dry fly. Don't use any floatant, just let the flies sit a little in the surface.
6 Flies per presentation pack  : –
3 @ Bracken Clock  – Dohiku 302 size 14
3 @ Silk on Silk with Partridge – Dohiku  Pupa size 14.